"INFINI has the right combination of the transmission of energy through the insulated microneedle tips and variable depths taken together with the flexible balance between power levels and exposure times, making INFINI the ideal RF Skin Tightener*."
Steven Weiner, MD, USA

INFINI Tissue Animation


Dr. Jason Pozner, leading Plastic Surgeon, shares his extensive knowledge and experience using INFINI, a High Intensity Focused RF Device


Fractional High-Intensity Bipolar RF - What to Expect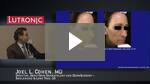 Presented by: Dr. Joel L. Cohen

A Breakthrough in Acne Scar Treatments and Skin Rejuvenation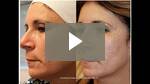 Presented by: Dr. Gilly Munavalli and Dr. Joely Kaufman

Fractional delivery of RF energy
"Because of the obvious benefits of fractional delivery, including faster wound healing, less discomfort and greater safety for the patient, the concept of fractionating energy has spread from lasers to RF devices."
Reference: A Review of Radio Frequency for Skin Tightening by Dr. Steven Weiner

WRINKLE REDUCER - CHANNEL 7 NEWS MIAMI


What if you could erase those fine lines and wrinkles, or make those acne scars disappear? A local doctor is using new technology to help his patients see smoother skin.

UNDOING DÉCOLLETAGE DAMAGE - NEW TREATMENTS TO ERASE THE YEARS


Chest rejuvenation with INFINI radiofrequency microneedling

VERSATILE ENERGY-BASED SOLUTIONS ADDRESS SKIN OF COLOR


Dark Skin Types Now Have Expanded Range of Tx Options

A Multicenter Study with the INFINI System in 499 Patients for Facial Wrinkles

*Off label use by a physician
INFINI
High Intensity Focused RF Microneedling
The New Fractional
INFINI LASER
Zoom
INFINI RADIOFREQUENCY MICRONEEDLING

INFINI is unique technology that puts you in control of your procedure. You control the treatment depth and energy levels to enable a multi-layered approach for customized treatments, regardless of skin type or tan. Now you can provide the best solution that will keep your patients returning and referring you to new patients.
Announcing the new product release of INFINI 1.2, the latest in RF microneedling technology! Press Release



WHY INFINI WITH RF ENERGY?

Creates thousands of coagulation zones
Precise energy delivery
Automatic settings
Safe on all skin types
Low cost consumables
Minimal downtime (makeup after 24 hours)
Easy to delegate
34 gauge microneedles for patient comfort

PROVEN RESULTS FOR ACNE SCARS, WRINKLES, TEXTURE, LAXITY1

INFINI RADIOFREQUENCY MICRONEEDLING

MICRONEEDLE RF TREATMENT PRODUCES WELL DEFINED ZONES OF COAGULATIVE DAMAGE
Infini is clinically proven, with studies to back the technology. The histology images below show the discrete coagulative injury zones in the dermis while sparing the epidermis. The natural healing process replaces the damaged zones with new collagen and elastin.

IDEAL FOR THE NECK1
1Infini is FDA cleared for the treatment of facial wrinkles

DELIVERING OPTIMIZED OUTCOMES IS AS EASY AS 1,2,31
Proprietary optimized pin to pin RF transmission across 7X7 array of
49 insulated microneedles

WHAT PHYSICIANS ARE SAYING
"I've been involved in the laser device business for many years. When it really came down to the science, I believe INFINI provides the most tightening for the effort and least amount of downtime."
Jason Pozner, MD
"I've been using INFINI for about a year, we have been really excited about the results we have seen for acne scars* and neck* rejuvenation. I think one of the things that stands out with INFINI as opposed to other devices is minimal downtime. You can finish a treatment and just be a little pink the next day."
Joel Cohen, MD
*Infini is FDA cleared for the treatment of facial wrinkles