"INFINI has the right combination of the transmission of energy through the insulated microneedle tips and variable depths taken together with the flexible balance between power levels and exposure times, making INFINI the ideal RF Skin Tightener*."
Steven Weiner, MD, USA

INFINI Tissue Animation


Dr. Jason Pozner, leading Plastic Surgeon, shares his extensive knowledge and experience using INFINI, a High Intensity Focused RF Device


Fractional High-Intensity Bipolar RF - What to Expect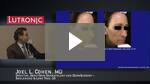 Presented by: Dr. Joel L. Cohen

A Breakthrough in Acne Scar Treatments and Skin Rejuvenation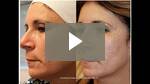 Presented by: Dr. Gilly Munavalli and Dr. Joely Kaufman

Fractional delivery of RF energy
"Because of the obvious benefits of fractional delivery, including faster wound healing, less discomfort and greater safety for the patient, the concept of fractionating energy has spread from lasers to RF devices."
Reference: A Review of Radio Frequency for Skin Tightening by Dr. Steven Weiner

WRINKLE REDUCER - CHANNEL 7 NEWS MIAMI


What if you could erase those fine lines and wrinkles, or make those acne scars disappear? A local doctor is using new technology to help his patients see smoother skin.

UNDOING DÉCOLLETAGE DAMAGE - NEW TREATMENTS TO ERASE THE YEARS


Chest rejuvenation with INFINI radiofrequency microneedling

VERSATILE ENERGY-BASED SOLUTIONS ADDRESS SKIN OF COLOR


Dark Skin Types Now Have Expanded Range of Tx Options

A Multicenter Study with the INFINI System in 499 Patients for Facial Wrinkles

*Off label use by a physician
INFINI
High Intensity Focused RF
RF Microneedling
Product Inquiries
INFINI LASER
Zoom
Now You Can Safely Treat All skin Types... Year Round

The LUTRONIC INFINI Fractional RF microneedling system is the ideal skin rejuvenation treatment to create targeted coagulation zones in aging, sagging skin with wrinkles. Complete control over treatment depth and energy levels enables a multi-layered approach for truly customized treatments, regardless of skin type or tan. Now you can provide the best solution for results your patients demand year round.

UNIQUE TECHNOLOGY, AMAZING RESULTS
Infini's proven design delivers improved wrinkle reduction using high intensity focused RF microneedling to volumize tissue and deliver improved outcomes. Fractional RF energy delivered via insulated gold-coated microneedles creates precise and controllable fractionated Thermal Coagulation Points (TCP) within a specific layer of the dermis. Adjustable depth control allows for customized and reproducible treatments of delicate areas. Infini effectively lowers the risk of PIH in dark skin types and can be safely used on patients with melasma and other types of pigmented lesions. Lutronic's patented ComfortFlow™ technology maximizes comfort and patient satisfaction.
WHY INFINI?

High Intensity Focused RF
Produces revenue all year long, safe and effective on dark skin or tanned skin
Low cost consumables
Fast treatments; 49 microneedle tip can deliver more than 100k Thermal Coagulation Points (TCPs) in one 45 minute session
May be safely delegated to ancillary staff, see state
guidelines

Creates targeted coagulation zones to smooth wrinkles and improve aging, sagging skin
Quick and easy recovery, less downtime than CO2
Less pain and cost than micro-focused ultrasound
ComfortFlow™ technology treats 3.5 mm deep
Choice of 2 tip sizes, 49 or 16 microneedles
INNOVATIVE COMFORTFLOW TECHNOLOGY



Insulated gold-coated microneedles deliver High Intensity Focused RF

Built-in ComfortFlow technology enables smoother penetration via sequential needle insertion which minimizes patient discomfort for quick and easy recovery.
Adjustable depth control allows for multiple
passes and treatment on delicate areas.

PROVEN CLINICALLY EFFECTIVE
Infini is clinically proven, with studies to back the technology. Regardless of depth you can be confident that you are creating consistent coagulation zones which provide outcomes you can count on.


Thermal distribution of High Intensity Focused RF energy in the skin phantom model for the 3.5 mm
depth at power level 8 and with different exposure times as shown (in seconds).
Courtesy of SB Cho, MD, Dermatologist, Yonsei University, S. Korea
Customized Treatments

Infini allows you to fully customize your treatment to your patients unique goals, skin and area to be treated through its adjustable depth needles, power levels, time on tissue and 2 tip sizes. The available large tip has 49 microneedles which allow for quick coverage over larger areas, while the smaller 16 microneedle tip allow you to easily target smaller treatment areas such as around the eyes. These flexible options help to ensure you will see optimal outcomes.

BEHIND THE ADVANCED TECHNOLOGY
The robust Infini has a long list of benefits that support you and your patients' needs.
Ergonomically designed lightweight handpiece
Precise targeting allows you to treat up to 3.5 mm deep
Foot or finger switch operated
Intuitive touch screen GUI
Patented ComfortFlow™ technology